how to change font style in WhatsApp messages
Hi, Today I am going to uncover an amazing blog. In this, you will learn a new interesting thing, which is how to change font style in WhatsApp messages. Buddies, first I am telling you about what is font style and then methods to change font style in WhatsApp messages.
What is Font style?
A font is a set of printable text characters in a specific style and size that can be displayed both on print and digital media. Actually, fonts style are writing styles.  Which we use for our text decoration, any type of high light text. We will also use different font styles to deliver different meanings of the text. Now Move towards the methods to change font style in WhatsApp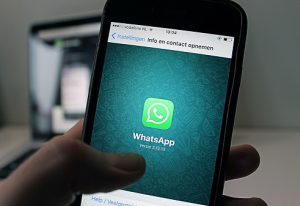 Font Style in WhatsApp messages
We will change the font style in WhatsApp with two methods. Both are very easy.
Method I:
You will change the font style of your WhatsApp messages with a very simple and easy method. This method is a time-saving method you will change your text font style in seconds.
Simply type any text and select the text with which you want to change its font style. You will see two or three vertical dots at the right top of the select text. Press on the dots then selects the font style. Then your text font will change according to your selected font. There are four font styles in WhatsApp. These are Italic, Bold, Monospace, and strikethrough.
How to Change Whatsapp Home Screen background
1. Bold
Bold fonts are typically designed with heavier weight than normal fonts, not created on the fly from existing characters.
2. Italic
The italic type style is almost exclusively slanted, used for emphasis in text. Originally based on semi-cursive forms, italics are in sharp contrast to upright type styles.
3. Monospace
A monospaced typeface has the same horizontal spacing between all or most of the characters.
4. Strikethrough
It is a font effect that causes text to appear to be crossed out, this text should have a line through the middle of it. The strikethrough effect can be enabled through font properties if the program supports it.
Method II
Install a stylish font app from your android play store phone. Open the stylish font app, if the application wants your login ID or any type of information then you shall grant it except your location. After completing the opening go to the fonts option Type your text and then select font style and copy. Then move to WhatsApp and paste. In the stylish font app, you will find different font styles.
Learn Linkedin for business
[su_button id= "download" url="https://adnantechyt.com/2022/11/24/how-to-use-linkedin-for-business-in-2022/" style="flat" size="7″]Next Post[/su_button]