Facebook Monetization in Pakistan
Hi, Guys This is Junaid khan 05. Facebook announces Monetization in Pakistan. in This Blog post I am Goona Shows you How to On Facebook Monetization. How to Apply For Facebook Monetization. And which People apply for Facebook Monetization. another thing I Explain is how you Earn Money from Facebook Monetization. So read this article in Pakistan first time only on Adnantechyt.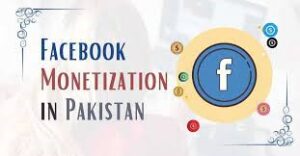 Due to Facebook monetization, Pakistan gets Huge Revenue. Many pages which are on Facebook Also apply for monetization. I am also explaining to you one more thing you are not only making money from Facebook Through monetization. So Many methods are available like E-commerce and Digital Marketing. but we have discussed only Facebook monetization. if you do Have not have your Facebook page then kindly Create a Facebook page and earn money from it. So how to apply For Facebook monetization read this article carefully. You Learn More about Facebook Monetization policy By Clicking Below
Facebook Monetization Policy In Pakistan
How To Apply For Facebook Monetization
You Can Visit Facebook from your computer.
First of all at the top hover and over the Facebook Tools
Secondly, go to the options, and select Monetization Tool.
Thirdly go to the new window and scroll down than see a list of all the pages that you manage
There You directly be able and see which of your Pages is eligible for our monetization.
Then Select Your Page which you would like to enroll and even you want one or more of your pages.
Scroll down to the application section then fill out the required fields.
At the End Click Submit.
You will receive the notification email of your monetization application.so Wait for the response.
Reviews and Notifications
After you apply the monetization Facebook team will look through it. if your page Meets their eligibility then you received an email of its approval. Normally it takes 1 to 2 weeks to approve after form Submission. Thank you for reading This Article.
Click Below to know How to check sim number in telenor