How to Use Facebook for Business
Hi, Guys in Today's Blog Post I will discuss How to Use Facebook for Business . The faceook is the easiest and most Beneficial method to grow your Business Without Any delay let's get started I will explain you everything about Facebook marketing.
In today's world people spend most of their time using social media platform. Facebook target potential customer and get reach for you. You only need to create your Facebook page and start uploading your business profile. You also done all these things from your virtual assistant if you don't have enough time to do all thing. Then you need to start advertise your products. Facebook gives you all the options to target your potential customer.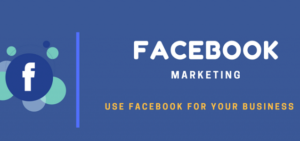 Facebook is the most popular social media platform in the world. It has 1.39 billion monthly active users and 1.23 billion daily active users at the end of 2017.It is used for many purposes like connecting with friends, sharing photos and videos or just browsing through pages and groups. But Facebook also has a lot of business potential that can be tapped into if you know how to use it right. make money from facebook reels.
How to Create Facebook Business Page
The first step is to create a Facebook page for your company, organization, or brand, which will be your main hub on Facebook. You should then start posting content that is relevant to your industry and engage with other pages in order to build up your audience base and establish connections with other businesses in your niche area. Next, you should set up a Facebook ad campaign that targets. Facebook is a social networking service that you can use to connect with friends and family, share photos, and stay up to date with what's happening in the world.
How to Use Facebook for Marketing
There are many ways you can use Facebook for marketing purposes. The best way to find out which one is best for your company is by testing different strategies and seeing which ones work best for your company's goals.
You also use advertise your products by using your website. Run a Facebook ad and connect with your website then advertise this. Your post reaches the potential customer and gives you sale. In today's world, millions of people use Facebook for advertising their eCommerce stores, or whatever business they want to grow.
Code                                                                tpagera  7060