Best Ways to Make money online for beginners in 2023
TODAY I am going to tell you about a new amazing and engaging topic with you. Which is all about online businesses. In the starting, I will tell Tell you about Online Business and its scope then Ways to Make money online for beginners.
Online Business and the Scope of Online Business.
Online business is the same as Offline or physical business, but there is a little bit of difference between them. Online business happens through the internet but physical and other businesses are without the internet.
In an online business, you can buy and sell different types of items, for example, clothes, shoes, different homemade items, phones, different home accessories etc. You can also provide any online service like Online teaching, online food cooking tips etc.
Scope of Online Business
Online business scope is increasing day by day due to the increasing number of internet users all over the world. People spend more time on the internet. So the increasing number of internet users is more like to do work online. So, they would like online buying and selling. Moreover, you can do online business at any place and at any time. There is no restriction to do work on a specific time and date.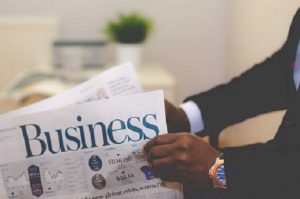 In addition, there is much more money than doing physical business.How To Make Money Online for beginners? Now I am going to uncover some ways with you to make money for online beginners. All these ways are very simple and easy.  If you are a beginner online worker or businessman or trying to work online. Then by following these ways you can earn money easily without any investment.
 1.  Come to be an Online Tutor
As the number of users of the internet increases day by day. People want everything on the internet. They would like to prefer taking online classes, they would like to learn on the internet. Moreover, they would like to quench their thirst for knowledge by taking the knowledge on the internet as compared than reading books in the library. The new generation likely moves towards on internet for finding the solution to any problem. They also like to learn skills online. So teaching is the best and easiest way of earning money online without any investment.
If you are knowledgeable or an expert in any skill or you are experienced in any field then make courses and upload them on different platforms, In addition, the best platform for teaching is YouTube. You will earn much more money through teaching.
2. Become a Whole Seller or Affiliate
Many Brands offer affiliate marketing programs. If you haven't your online store then you will work as an affiliate program or as a whole sealer.
Amazon provides an affiliate marketing program. In this program simply you will sign up as an affiliate program. Then you will get a URL of the affiliate store. You will share the URL of the store with your friends, and fellows. And you will also share the URL of the store on other platforms like FB, Instagram etc. Then the people who will open the URL of the affiliate store then according to people who will open the URL you will get money.
3. Rent Out Your Things
Sometimes people don't want to buy something for one-time use. They want to rent for one-time use. For example, if they want to drive a car for one time for some reason like they don't have the opportunity to buy a car or they have a car but are unable to travel for long distances or many other reasons. So then you will rent out your car for a limited period and earn money. In addition, people also want to wear dresses on rent mostly wedding dresses, Because after the wedding those clothes are meaningless to wear again, If you have your wedding dress then you will also give it to other people on rent. People also like to use other things for one time but they are unable to buy or don't want to buy for her reasons. Then you will also rent out your things to people and earn money without any investment.
 4. Sell Your Photography
If you are a professional photographer Then by selling photography you will earn money without any investment. You will sell your photography to companies like Foap, Scoopshot and EyeEm. You will also sell your photography on many other photography platforms.
5. Sell your Clothes and other Belongings
If you those Clothes or things which are not in your use or limited use. Then you will earn money by selling your clothes and other things. Selling your unwanted things or clothes also clears out your home on time.
You will upload your clothes, accessories and many other personal items on personal storefronts, Mobile apps like Etsy, Craigslist and posh mark. You will sell your clothes and other items through Mobile apps which are stated on the above all over the world.
More learn Best ways to get clients 
[su_button id= "download" url="https://adnantechyt.com/2023/01/28/best-ways-to-get-clients-as-a-new-freelancer/" style="flat" size="7″]Next Post[/su_button]