4 Free Tools For Amazon Business
Hi! Guys today topic is "4 Free Tools For Amazon Business Hope you are all fine and everything in your life is going to be alright. Friends as usual today I am here to share with you a new interesting topic which is going to be very beneficial for you.If you stay in touch with me till the last of the post, I am sure you will like it. Because this topic is very informative and helpful for you. So guys without wasting our time let's move on to the topic.In this first I will discuss what is Amazon, How it works, and how we earn money through Amazon, then I will discuss the tools for free Amazon business.
What is Amazon?
Amazon is a big multinational plate from which is famous due to E-commerce. And now there is a question what is E-commerce? Friends E-commerce means buying or selling something through the internet.  It means you can buy or sell something online. So Friends Amazon is a big buying and selling platform.  In a month about 3  billion people visit Amazon. Amazon is one of the best platforms with which there are 200 million products sold and bought. People buy and sell products on Amazon full of trust because amazons products are number one in quality.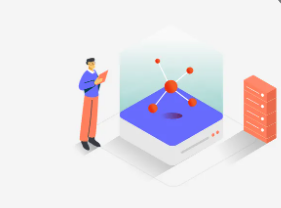 1. By Personal Products
Friends in technical language are called Private labels (PL).  Private label is a most profitable Business.  Friends if you have own product  then you can sell your products. But First, you will register your product brand and product logo.  Registration is a must for Private Label.Now we will move on to the second way to work on Amazon.
2. By FBA whole seller
Friends if you do have not your product resource. Then You can sell others' Products with the permission of the product's owner.After the introduction about Amazon and its working. Now we will move towards the Main Thing of today's topic which is
4 Free tools for Amazon business
DS Quick View
Friends  DS Quick View helps to view the details without opening the products page.
For example When we open the main page of Amazon where several products are shown But these details are not shown until we open the product page. But by Using DS Quick View we can see the product details like product dimension, item, product model number and weight etc without opening the product's page.
2. OS Addon
Friends OS addon is very useful to identify the product's stock. OS Addon shows the limitations which the seller put on her product.  If a seller put a limit on the product then OS Addon shows an exclamation mark or asterisk mark on the product.
3. The Funnel GURU
Friends the Funnel GURU Extension helps out to tell about the gated or ungated listed products. It tells us whether that Product is gated or ungated and whether the brand is gated or ungated. Funnel GURU shows results with an Amazon account. This means first it connects with an Amazon account. So It is very important to have an Amazon account.
4. Brand Analytics
Brands analytics  Help to search the top keywords on Amazon. And it also lists all keywords related to one keyword. this is my today's effort to guide you about a new topic. Hope you all understand and like it.If you want more interesting posts Stay with me Thank you.
Code                                                                      Fsunnel 338