How to Get loan from  Zong, Jazz Telenor
Hi Guys Today i am going to discuss how to get loan in any network. Like Zong,Jazz and Telenor The loan offer these companies are two types one for in the form or balance. this type of loan Depends on Your needs like it consists Rs 3 to 30.The other Form of  Have huge in the form of the amount is called financial loan. But Every Mobile Company have different procedure that you Have to submit before applying. Today i am discussing All these steps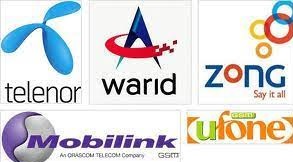 How you Get loan or any Network
U Phone Ufone company offers a loan of Rs 30. So For Taking this you Have to dial *456# and avail of the Telenor.
Telenor  Code
Telenor Advance Balance or Emergency Rs 14 Dial *0#
Jazz  Code
To get Jazz Advance, just dial *112# from your Jazz Prepaid number and you will receive an advance of Rs. 15 in your account when your balance is below Rs. 100, anytime in the next 4 hours.
How to get Financial Loan
it  is a type of debt that one party borrows from another. It can be in the form of money, property, or other assets. The borrower makes regular payments to the lender until the debt is repaid.
When you need money to make ends meet or to buy something important, it's natural to want access to a as soon as possible. You may already know that there are many sources of loans out there, with different terms and rates of interest and repayment periods. But how do you go about getting one?
The first step is to assess your options for borrowing money and think about what kind of would work best for your needs.
Best Loan Apps In Pakistan Click Here
JazzCash Loan
Dial *786#
Select 4 for ReadyCash
Select 1 for Apply for ReadyCash
Choose your ReadyCash Amount which you want to take
Enter your MPIN to Confirm Acceptance of the Terms & Conditions
ReadyCash application will be a process
Click Below to how to make money on facebook