India legalizes Crypto, Imposed 30% Tax On Sale Of Digital Assets.
Hi Guys, this Is junaid khan. In Today's article we'll Discuss about Crypto is Legal In India now. In the latest Budget Speech on Tuesday The finance minister of India Nirmala sitharaman Announced India conduct tax income of digital asset transfer. India legalizes crypto and they imposed 30% tax on crypto regardless on profit or its lose. The crypto user pay it.so it is impose on income.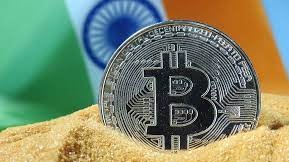 Reserve Bank Of India (RBI) Announcement When They Legalize Crypto
On July 5, 2018, the Reserve Bank of India (RBI) announced that it will soon allow regulated entities to deal in cryptocurrencies. This is a major step in the right direction for this country and it will help boost their economy with more jobs and investments.
The RBI has been taking a proactive stance on cryptocurrencies since December 2013. When they released a statement warning users about the risks of trading in them. In April 2018, they issued warnings to investors about virtual currencies and their high volatility. Then on July 5th, the RBI finally announced that they would be allowing regulated entities to trade in cryptocurrencies.
This decision was made after much deliberation by the central bank and it is expected that, they will release further details about how this change will take place over time.
India's central bank, the Reserve Bank of India, has legalized cryptocurrency trading. They have also allowed companies to set up crypto exchanges. This new regulation will help Indian citizens invest in cryptocurrencies and trade on them legally.
Reserve Bank Of India Imposed Tax
The Reserve Bank of India Introduced its vision of digital currency on first April of this year. It said buy finance minister of India. Her comments about crypto make huge impact on crypto currency market or trading. Now Crypto become legal in India but ever user pay tax on it. Government of India make smart move. You people also conform it form binance official website. And if you want to learn crypto
Now it's encourage the environment of digital Currency Trades. India now join china The biggest country who step about crypto currency and it also coming its own version of crypto. Currently India now has any law regulating crypto currency.
Note: how to earn usdt
Suggestions For Pakistan
Now, we think Pakistan also need to regulate the Crypto. Pakistan Government should take this step also. It boost our Economy. We think it Great Boom of Crypto On Upcoming Days. Pakistan ministry should take an action to regulate so It's become profitable for country. Hopefully, You Guys Learn Lot from Todays Blog. Thanks for being part of us. Thank you
Learn about What Is Expert Option
[su_button id= "download" url="https://adnantechyt.com/2022/06/23/what-is-expert-option/" style="flat" size="7″]Next Post[/su_button]